SADDLE RACK
6 Tier Saddle Rack with
Blanket Rods and Bridle Hooks
CALL 1-800-343-1026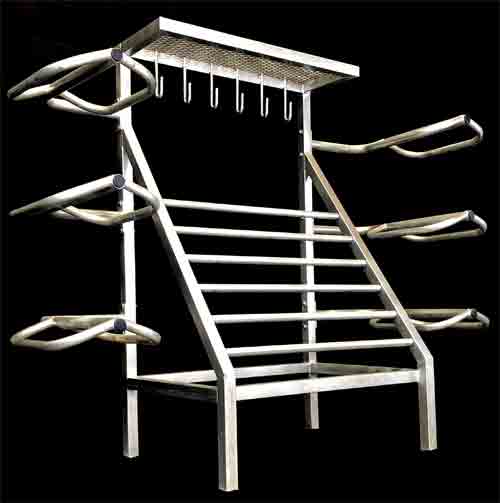 Saddle Rack Height: 74" Tall
Saddle Rack Width: 90" Wide
Saddle Rack Depth: 36" Deep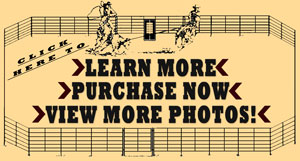 Saddle Rack
Priced by Zone (Includes Shipping)
Product
Zone 1
Zone 2
Zone 3
Zone 4
FSWR
$500.00
$600.00
$700.00
$800.00
Saddle Rack
Priced by Zone (Includes Shipping)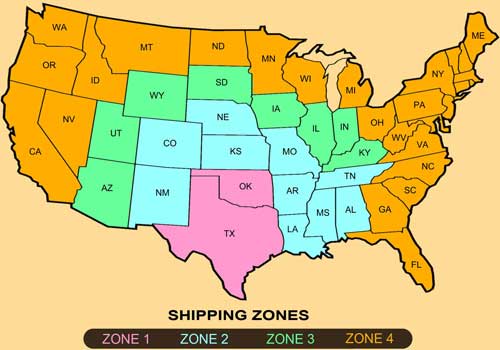 The Difference Between "Painting/Powder Coating" and "Galvanized"
Painting/Powder Coating - An organic topping that provides barrier-layer protection. As long as there is no mechanical abrasion of the saddle stand's finish, the painting/powder coating can probably last as long as the galvanizing; but once the coating is damaged and breached and the steel exposed, that exposed steel will rapidly rust.

Galvanized - Galvanization is the process of applying a protective zinc coating to steel or iron, in order to prevent rusting. This means that even if the coating is scratched or abraded, the exposed steel will still be protected from corrosion. - an advantage absent from paint, enamel, powder coating and other methods. Galvanizing is also favored as a means of protective coating because of its low cost, ease of application and comparatively long maintenance-free service life.