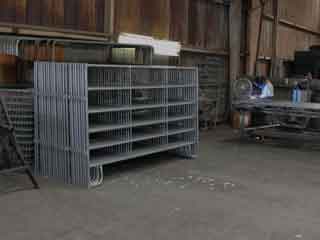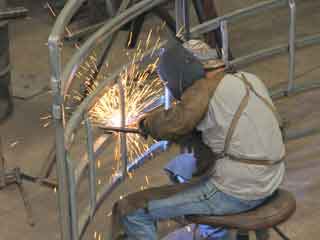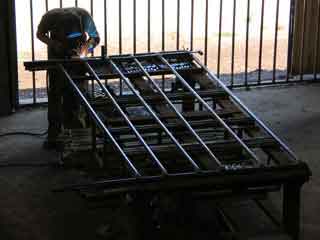 Red River Arenas is a US based company, that finds its home in the lone star state. We have been manufacturing livestock equipment for over 25 years. We are best known for our Team Roping Arenas and combination calf/steer chutes.
All of our panels and chutes are made right here in the USA. Red River Arenas also has a variety of round pen options, from light exercising with our "Exercise Round Pen" to green horse training with our heavy-duty "Bronc Buster Round Pen".
Your design or ours Red River Arenas can build it. We guarantee that we will have a roping/riding arena that will fit your needs. Save time and money practicing in your own backyard. Red River Arenas also makes a wide variety of other products, from rodeo to farm you can find it here.
For more information feel free to call us at (800)-343-1026
1100 PEACH STREET, COLEMAN, TEXAS 76834
Mailing Address: P.O. Box 632, Coleman, Texas 76834
sales@redriverarenas.com
Hours of Operation:
Monday - Thursday .... 8:00 a.m. - 12:00 p.m. and 1:00 p.m. - 5:00 p.m.
Friday .... 8:00 a.m. - 12:00 p.m. and 1:00 p.m. - 4:00 p.m.
Saturday - Sunday .... Closed
Directions
View Larger Map

Back to Top