Quality Cattle Panels and Horse Panels from Red River Arenas!
P1200A SERIES | P1200B SERIES | P1300 SERIES | P1300w/CHAINS SERIES | P1300+ SERIES
P1400 SERIES | P1800 SERIES | P1900 SERIES | P100 SERIES | P200 SERIES | P300 SERIES
---
Any of Red River Arenas portable horse fencing on this page can be used for horse stalls, portable working cattle systems, roping and riding arenas, or round pens. Red River's heavy duty panels are some of the heaviest and most economical on the market for rough stock arenas. The prices below are retail price, quantity discounts are offered and round pen and roping arena packages are discounted.
To see Red River Arenas package deals on roping and riding arenas please visit our Roping & Riding "Arena Layouts" page.
To see Red River Arenas package deals on round pens please visit our Round Pens page.
Shipping Zones
The Difference Between "Pinch Cut and Cope Cut Panels"
The Difference Between "Painting/Powder Coating" and "Galvanized"
Painting/Powder Coating - An organic topping that provides barrier-layer protection. As long as there is no mechanical abrasion of the finish, the painting/powder coating can probably last as long as the galvanizing; but once the coating is damaged and breached and the steel exposed, that exposed steel will rapidly rust.
Galvanized - Galvanization is the process of applying a protective zinc coating to steel or iron, in order to prevent rusting. This means that even if the coating is scratched or abraded, the exposed steel will still be protected from corrosion. - an advantage absent from paint, enamel, powder coating and other methods. Galvanizing is also favored as a means of protective coating because of its low cost, ease of application and comparatively long maintenance-free service life.
Utility Panel

Height - 5'
Length - 10'
Legs - 1 5/8" round 18 gauge
6 Bars - 1" round 20 gauge pinch cut bars
2 Braces - 3/4" round
Mud Leg - No
Approx. Weight - 35 lbs
Key Features - Galvanized, Light Duty Panel
Primary Use - Round Pens, not intended for crowding
10' Utility Panel Packages
Priced by Zone (Includes Shipping)
| | | | |
| --- | --- | --- | --- |
| Panel Quantity | Zone 1 | Zone 2 | Zone 3 |
| 10 | $770.00 | $1,020.00 | $1,270.00 |
| 25 | $1,400.00 | $1,650.00 | $1,900.00 |
| 50 | $2,450.00 | $2,700.00 | $2,950.00 |
| 75 | $3,500.00 | $4,000.00 | $4,500.00 |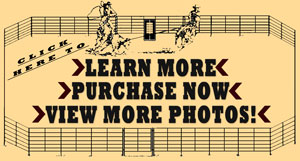 Back to Top
P1200A Series

Height - 5'
Length - 10' or 12'
Legs - 1 5/8" round 16 gauge
6 Bars - 1 1/4" round 18 gauge pinch cut bars
2 Braces - 3/4" round
Mud Leg - Yes
Approx. Weight - 54 lbs
Key Features - Galvanized, Medium Duty Panel
Primary Use - Team Roping Arenas and Round Pens
10' P1210A Panel Packages
Priced by Zone (Includes Shipping)
| | | | |
| --- | --- | --- | --- |
| Panel Quantity | Zone 1 | Zone 2 | Zone 3 |
| 10 | $900.00 | $1,150.00 | $1,400.00 |
| 25 | $1,725.00 | $1,975.00 | $2,225.00 |
| 50 | $3,100.00 | $3,350.00 | $3,600.00 |
| 75 | $4,475.00 | $4,975.00 | $5,475.00 |
12' P1212A Panel Packages
Priced by Zone (Includes Shipping)
| | | | |
| --- | --- | --- | --- |
| Panel Quantity | Zone 1 | Zone 2 | Zone 3 |
| 10 | $940.00 | $1,190.00 | $1,440.00 |
| 25 | $1,825.00 | $2,075.00 | $2,325.00 |
| 50 | $3,300.00 | $3,550.00 | $3,800.00 |
| 75 | $4,775.00 | $5,275.00 | $5,775.00 |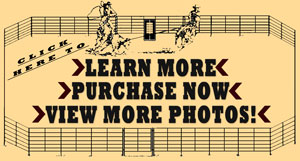 Back to Top
P1200B Series

Height - 5'
Length - 10'
Legs - 1 5/8" round 16 gauge
7 Bars - 1" round 18 gauge pinch cut bars
2 Braces - 3/4" round
Mud Leg - Yes
Approx. Weight - 50 lbs
Key Features - Galvanized, Medium Duty Panel
Primary Use - Calf Roping Arena and Round Pens
10' P1210B Panel Packages
Priced by Zone (Includes Shipping)
| | | | |
| --- | --- | --- | --- |
| Panel Quantity | Zone 1 | Zone 2 | Zone 3 |
| 10 | $900.00 | $1,150.00 | $1,400.00 |
| 25 | $1,725.00 | $1,975.00 | $2,225.00 |
| 50 | $3,100.00 | $3,350.00 | $3,600.00 |
| 75 | $4,475.00 | $4,975.00 | $5,475.00 |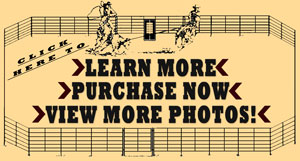 Back to Top
P1300 Series

Height - 5'
Length - 10' or 12'
Legs - 1 5/8" round 16 gauge
5 Bars - 1 5/8" round 18 gauge pinch cut bars
2 Braces - 3/4" round
Mud Leg - Yes
Approx. Weight - 54 lbs
Key Features - Galvanized, Medium Duty Panel
Primary Use - Team Roping Arenas, Calf Roping Arenas and Round Pens
10' P1310 Panel Packages
Priced by Zone (Includes Shipping)
| | | | |
| --- | --- | --- | --- |
| Panel Quantity | Zone 1 | Zone 2 | Zone 3 |
| 10 | $970.00 | $1,220.00 | $1,470.00 |
| 25 | $1,900.00 | $2,150.00 | $2,400.00 |
| 50 | $3,450.00 | $3,700.00 | $3,950.00 |
| 75 | $5,000.00 | $5,500.00 | $6,000.00 |
12' P1312 Panel Packages
Priced by Zone (Includes Shipping)
| | | | |
| --- | --- | --- | --- |
| Panel Quantity | Zone 1 | Zone 2 | Zone 3 |
| 10 | $1,020.00 | $1,270.00 | $1,520.00 |
| 25 | $2,025.00 | $2,275.00 | $2,525.00 |
| 50 | $3,700.00 | $3,950.00 | $4,200.00 |
| 75 | $5,375.00 | $5,875.00 | $6,375.00 |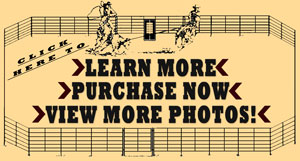 Back to Top
P1300 W/CHAINS Series

Height - 5'
Length - 10' or 12'
Legs - 1 5/8" round 16 gauge
5 Bars - 1 5/8" round 18 gauge pinch cut bars
2 Braces - 1 3/4" Form Fitted
Mud Leg - Yes
Approx. Weight - 54 lbs
Key Features - Galvanized, Medium Duty Panel
Primary Use - Team Roping Arenas, Calf Roping Arenas and Round Pens
10' P1310W/CHAINS Panel Packages
Priced by Zone (Includes Shipping)
| | | | |
| --- | --- | --- | --- |
| Panel Quantity | Zone 1 | Zone 2 | Zone 3 |
| 10 | $970.00 | $1,220.00 | $1,470.00 |
| 25 | $1,900.00 | $2,150.00 | $2,400.00 |
| 50 | $3,450.00 | $3,700.00 | $3,950.00 |
| 75 | $5,000.00 | $5,500.00 | $6,000.00 |
12' P1312W/CHAINS Panel Packages
Priced by Zone (Includes Shipping)
| | | | |
| --- | --- | --- | --- |
| Panel Quantity | Zone 1 | Zone 2 | Zone 3 |
| 10 | $1,020.00 | $1,270.00 | $1,520.00 |
| 25 | $2,025.00 | $2,275.00 | $2,525.00 |
| 50 | $3,700.00 | $3,950.00 | $4,200.00 |
| 75 | $5,375.00 | $5,875.00 | $6,375.00 |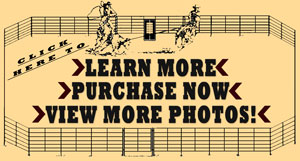 Back to Top
P1300+ Series

Height - 6'
Length - 10' or 12'
Legs - 1 5/8" round 16 gauge
6 Bars - 1 5/8" round 18 gauge pinch cut bars
2 Braces - 3/4" round
Mud Leg - Yes
Approx. Weight - 54 lbs
Key Features - Galvanized, Medium Duty Panel
Primary Use - Team Roping Arenas and Round Pens
10' P1310+ Panel Packages
Priced by Zone (Includes Shipping)
| | | | |
| --- | --- | --- | --- |
| Panel Quantity | Zone 1 | Zone 2 | Zone 3 |
| 10 | $1,040.00 | $1,290.00 | $1,540.00 |
| 25 | $2,075.00 | $2,325.00 | $2,575.00 |
| 50 | $3,800.00 | $4,050.00 | $4,300.00 |
| 75 | $5,525.00 | $6,025.00 | $6,525.00 |
12' P1312+ Panel Packages
Priced by Zone (Includes Shipping)
| | | | |
| --- | --- | --- | --- |
| Panel Quantity | Zone 1 | Zone 2 | Zone 3 |
| 10 | $1,110.00 | $1,360.00 | $1,610.00 |
| 25 | $2,250.00 | $2,500.00 | $2,750.00 |
| 50 | $4,150.00 | $4,400.00 | $4,650.00 |
| 75 | $6,050.00 | $6,550.00 | $7,050.00 |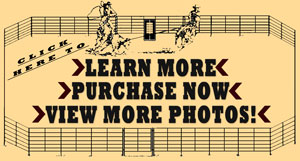 Back to Top
P1400 Series

Height - 5'
Length - 16'
Legs - 1 3/4" round 16 gauge
5 Bars - 1 3/4" round 16 gauge pinch cut bars
3 Braces - 1 3/4" Form Fitted
Mud Leg - Yes
Approx. Weight - 105 lbs
Key Features - Galvanized, Heavy Duty Panel
Primary Use - Team Roping Arenas, Calf Roping Arenas and Round Pens
16' P1400 Series Panel - $110.00/ea.
(CALL 1-800-343-1026 For Shipping)

Back to Top
P100 Series

Height - 5'
Length - 10' or 12'
Legs - 1 5/8" round 16 gauge
5 Bars - 1 5/8" round 16 gauge coped cut bar
1 Brace - 1 5/8" round coped cut
Mud Leg - Yes
Approx. Weight - 67 lbs
Key Features: Galvanized, Medium to Heavy Duty Panel, Welded Cope Cuts
Primary Use: Upper-end Roping Arenas and Round Pen
10' P110 Panel Packages
Priced by Zone (Includes Shipping)
| | | | |
| --- | --- | --- | --- |
| Panel Quantity | Zone 1 | Zone 2 | Zone 3 |
| 10 | $1,260.00 | $1,510.00 | $1,760.00 |
| 25 | $2,625.00 | $2,875.00 | $3,125.00 |
| 50 | $4,900.00 | $5,150.00 | $5,400.00 |
| 75 | $7,175.00 | $7,675.00 | $8,175.00 |
12' P112 Panel Packages
Priced by Zone (Includes Shipping)
| | | | |
| --- | --- | --- | --- |
| Panel Quantity | Zone 1 | Zone 2 | Zone 3 |
| 10 | $1,320.00 | $1,570.00 | $1,820.00 |
| 25 | $2,775.00 | $3,025.00 | $3,275.00 |
| 50 | $5,200.00 | $5,450.00 | $5,700.00 |
| 75 | $7,625.00 | $8,125.00 | $8,625.00 |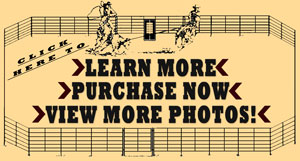 Back to Top
P200 Series

Height - 5 1/2'
Length - 10' or 12'
Legs - 1 5/8" round 16 gauge
6 Bars - 1 5/8" round 16 gauge coped cut bar
1 Brace - 1 5/8" round coped cut
Mud Leg - Yes
Approx. Weight - 75 lbs
Key Features: Galvanized, Heavy Duty Panel, Welded Cope Cuts
Primary Use: Cattle Pens and Round Pens
10' P210 Panel Packages
Priced by Zone (Includes Shipping)
| | | | |
| --- | --- | --- | --- |
| Panel Quantity | Zone 1 | Zone 2 | Zone 3 |
| 10 | $1,400.00 | $1,650.00 | $1,900.00 |
| 25 | $2,975.00 | $3,225.00 | $3,475.00 |
| 50 | $5,600.00 | $5,850.00 | $6,100.00 |
| 75 | $8,225.00 | $8,725.00 | $9,225.00 |
12' P212 Panel Packages
Priced by Zone (Includes Shipping)
| | | | |
| --- | --- | --- | --- |
| Panel Quantity | Zone 1 | Zone 2 | Zone 3 |
| 10 | $1,500.00 | $1,750.00 | $2,000.00 |
| 25 | $3,225.00 | $3,475.00 | $3,725.00 |
| 50 | $6,100.00 | $6,350.00 | $6,600.00 |
| 75 | $8,975.00 | $9,475.00 | $9,975.00 |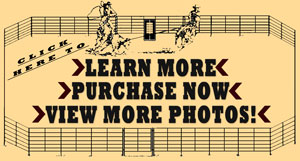 Back to Top
P300 Series

Height - 6'
Length - 10'
Legs - 2" round 14 gauge
7 Bars - 2" round 14 gauge coped cut bar
1 Brace - 2" round 14 gauge coped cut
Mud Leg - Yes
Approx. Weight - 175 lbs
Key Features: Galvanized, Extra Heavy Duty Panel, Welded Cope Cuts
Primary Use: Rough Stock Arenas and Round Pens
10' P300 Panel Packages
Priced by Zone (Includes Shipping)
| | | | |
| --- | --- | --- | --- |
| Panel Quantity | Zone 1 | Zone 2 | Zone 3 |
| 10 | $2,100.00 | $2,350.00 | $2,600.00 |
| 25 | $4,725.00 | $4,975.00 | $5,225.00 |
| 50 | $9,100.00 | $9,350.00 | $9,600.00 |
| 75 | $13,475.00 | $13,975.00 | $14,475.00 |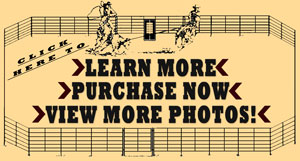 Back to Top
P1800 Series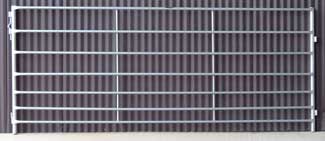 (Click on Image to Enlarge)

Height - 48"
Length - 10'
Legs - 1 5/8" round 18 gauge
7 Bars - 1" round 19 gauge pinch cut bars
2 Braces - 3/4" round
Mud Leg - No
Approx. Weight - 40 lbs
Key Features - Galvanized, Light Duty Panel
Primary Use - Deer, Goat Panels and Goat Arenas
10' P1810 Panel Packages
Priced by Zone (Includes Shipping)
| | | | |
| --- | --- | --- | --- |
| Panel Quantity | Zone 1 | Zone 2 | Zone 3 |
| 10 | $900.00 | $1,150.00 | $1,400.00 |
| 25 | $1,725.00 | $1,975.00 | $2,225.00 |
| 50 | $3,100.00 | $3,350.00 | $3,600.00 |
| 75 | $4,475.00 | $4,975.00 | $5,475.00 |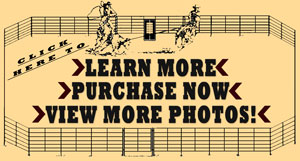 Back to Top
P1900 Series

(Click on Image to Enlarge)

Height - 39"
Length - 10'
Legs - 1 5/8" round 18 gauge
7 Bars - 1" round 19 gauge pinch cut bars
2 Braces - 3/4" round
Approx. Weight - 35 lbs
Key Features - Galvanized, Medium Duty Panel
Primary Use - Sheep and Goat Pens
10' P1910 Panel Packages
Priced by Zone (Includes Shipping)
| | | | |
| --- | --- | --- | --- |
| Panel Quantity | Zone 1 | Zone 2 | Zone 3 |
| 10 | $900.00 | $1,150.00 | $1,400.00 |
| 25 | $1,725.00 | $1,975.00 | $2,225.00 |
| 50 | $3,100.00 | $3,350.00 | $3,600.00 |
| 75 | $4,475.00 | $4,975.00 | $5,475.00 |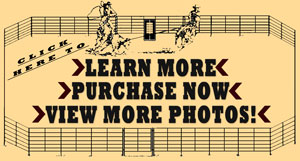 Back to Top