Decide type of arena you want
---
---
---
---
---
---
---
---
---
---
---
---
---
---
Red River Arenas is Proud to be the Official Arena Choice of the Following:


http://www.actra.org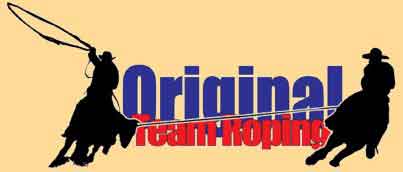 http://www.otrc.net


http://www.tuleyproductions.com
---
QUESTIONS YOU SHOULD ASK
Red River Arenas and/or Our Competitors
When Purchasing an Arena:
1.) What is the actual size of your arena?
Reason: Not all companies use the inside dimensions of the horse arena size. Some companies use the outside dimensions of the roping arena layout, including the roping boxes or return alley

2.) Are the boxes inside or outside of the roping arena's layout?
Reason: If the boxes are on the inside of the roping arena's layout this will shorten the run.

3.) How heavy, or how tall and long are the rodeo equipment panels?
Reason: Make sure you are comparing rodeo equipment items accurately. When asking you can question weight, or you can compare gauge. Know that the higher the number on the gauge the lighter the rodeo equipment panel will be.

4.) Know the difference between painted steel, powder coated steel, and galvanized steel rodeo equipment.

5.) Ask about the steer lead up to the chute and what comes with the roping arena layout packages.
Reason: Most standard roping arena layout packages come with panels behind the roping chute. Chute extensions have butt bars and sheet metal sides to keep cattle contained and ready for the next run.

6.) Do posts come with the roping arena layout packages or will you need to provide them?
Reason: You cannot set up long runs of fence and keep them from falling over without some sort of support. No arena should ever be set up without setting rodeo equipment posts. To not put posts in your arena is dangerous for spectators and livestock.

7.) Details of delivery and setup.
Reason: You need to know what method the company you purchased your arena from will be delivering ie- 18 Wheeler, gooseneck, or common carrier, so you can know if they have the ability to get the rodeo equipment into your property.

8.) Who is responsible for unloading the truck?
Reason: If it is your responsibility then you need to be prepared with help and rodeo equipment to unload.



The Difference Between "Painting/Powder Coating" and "Galvanized"
Painting/Powder Coating - An organic topping that provides barrier-layer protection. As long as there is no mechanical abrasion of the finish, the painting/powder coating can probably last as long as the galvanizing; but once the coating is damaged and breached and the steel exposed, that exposed steel will rapidly rust.
Galvanized - Galvanization is the process of applying a protective zinc coating to steel or iron, in order to prevent rusting. This means that even if the coating is scratched or abraded, the exposed steel will still be protected from corrosion. - an advantage absent from paint, enamel, powder coating and other methods. Galvanizing is also favored as a means of protective coating for rodeo supplies because of its low cost, ease of application and comparatively long maintenance-free service life.
Information to provide Red River Arenas
What type of arena are you looking to purchase?

How many steers do you rope with on a regular basis?

Are you planning to host any events in your arena?

Do you plan on having rough stock in your arena?

Will this be primarily a family facility, or a group facility?

What kind of post will you be using?

How many people will be roping in this arena?


Red River specializes in many roping arena layouts, but we also have horse arena sizes for other disciplines. Whether it is an outdoor horse arena plan, roping arena, riding arena, or rough stock rodeo arena, with your design or ours we can fill all of your needs of a portable rodeo riding arena. Red River Portable Arenas has the best round pen, rodeo and riding arena layouts waiting for you to choose from. In addition, we can build custom sized portable rodeo and riding arenas if you do not see a diagram that fits your needs.
(CLICK HERE TO VIEW CUSTOM ARENAS)